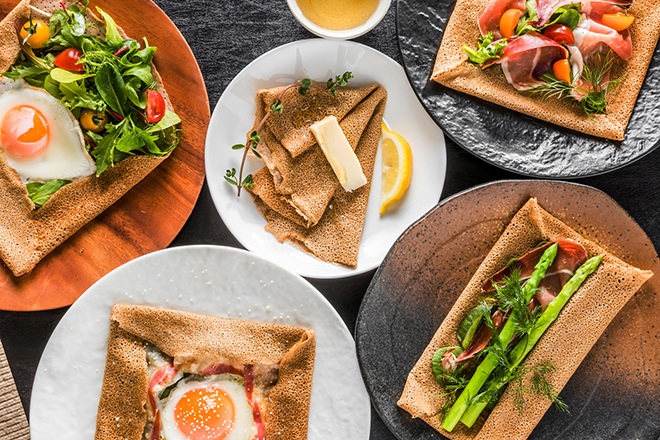 Tempting cuisines are what most French restaurants offer. For everyone who visits this lovely country, then culinary adventure should be at the top priority. Options of French restaurants are varied and their cuisines are top notch, even at the cheapest eateries. Enjoying lighter snacks at cafés can be great experiences as well because those cafés offer magnificent ambiance.
The first place that everyone should visit is Bistrotter. Located at rue Decres, it is small and beautiful and needs advanced reservations. Services are fast and perfect and you can imagine how wonderful the servings are. Among the excellent appetizers, include tempura prawn salad, foie gras and vegetable tart. They are all charmingly presented. Definitely, they are mouthwatering. Main dishes are even more tempting with varied options from veal steak, lamb noisettes, and sea bass. End your perfect lunch with chocolate sauce and caramel French toast, or strawberry rhubarb compote for lower calorie options. Never doubt its wines as they are all delectable.
Check Also – Best Wines and Cheese of France to Pairing With
Le Cinq is another worth visiting restaurant in the capital city of France. Cooked lamb shoulder along with bouche are the main delights here. Le Cinq is also famous for its oysters with apple flavor, many kinds of fish menus and other common French cuisines. The wonderful desserts are even more tempting like chocolate soufflé and cheese cart. Just prepare for the high cost because every menu here is worth every dollar. Do not forget to order at least one kind of those endless list of wines.
For the utmost dining experience, Le Restaurant is the best. Located at 13 rue des Beaux Arts, this elegant eating place has everything that people need from luxurious restaurant. Do five-course dinner with wine pairings is the best menus that everyone adores. Start with pomegranate and crab or peas sweetbreads, monkfish. All kinds of dessert are the best