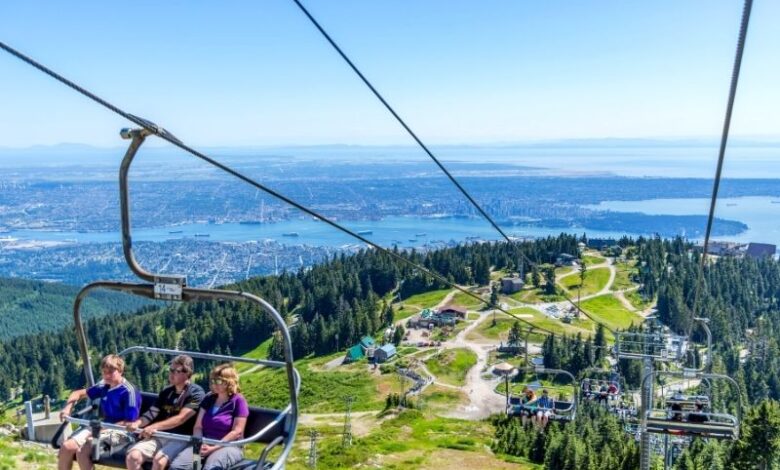 Looking for a pleasant vacation then visit Vancouver located in Canada, it is a coastal seaport-city which is located on the mainland of British-Columbia, Canada. According to the recent reports, it is considered as the 8th largest city in Canada.
Vancouver the Young City
Vancouver is a very young city according to North American standards. The city may not have interesting history but it is filled with pictorial nature, every inch is beautiful, the city is surrounded with beaches and mountains.  The city carries urban culture as well as natural culture. People at Vancouver are very stylish, high-fashioned and of course highly health-conscious that is why it got a nick name and it is famously known as "North Hollywood". It is totally the budding city which offers plenty of opportunities to younger generation.
Enjoy the Exciting Activities at Vancouver
The Vancouver, it looks like a glove-shaped city that offers amazing activities to visitors.  The city mostly offers excitement activities for people who are interested in pop culture like mountain biking, hiking, white-water rafting, kayaking, and skiing.  If you are interested in taking a long walk than take 11 miles beach walk or visit various parks. The city also offers excellent dining, nightlife, shopping and many more; the city offers total amusement full of fun and excitement.
Enjoy Vancouver Delicious Food
Vancouver offers mouth-watering food, it is famous for seafood. The best place to dine is at West Vancouver or Downtown. The city also represents around 5 thousand restaurants, so it is your choice but you are sure to satisfy-your-appetite.
Explore the city and enjoy the activities during your stay at Vancouver, it is truly the best tourist destination as you will experience everlasting fun and entertainment.