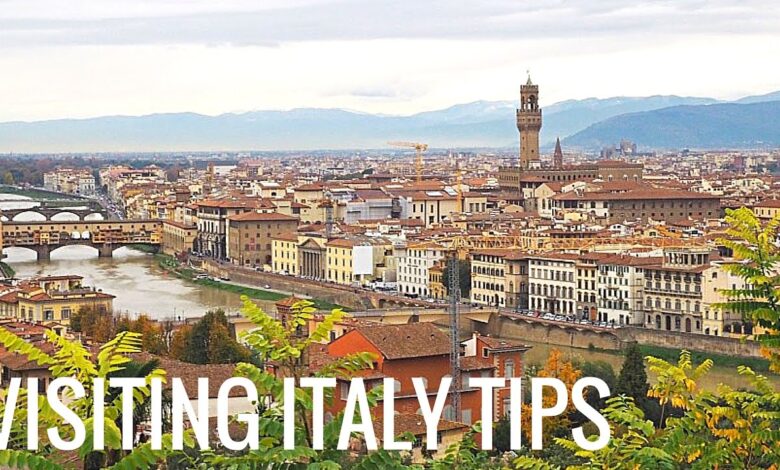 Italy is the largest Southern European country. Greece and Italy is accredited as the origin of Western-Culture. The beautiful Italy is also possesses huge number of World Heritage Sites globally that are recognized by UNESCO. The country is also famous for its ingenious art work and famous monuments, which are found everywhere in the country.
Italy is also famous for its scrumptious cuisines, luxury motor cycles and Sport Cars, trendy fashions, different dialects and regional cultures and also gorgeous coasts, mountains and alpine lakes. It is defiantly stands out for its beauty and also famously known as the gorgeous Country.
Travel Advices
But when traveling to any tourism places one need to understand few things about the country before going, same with this beautiful country. People always tend to cover more places in less time, which is not so good idea. The advice is, don't cover than what you can. Enjoy each place by spending quality time, if you are in hurry and want to cover many spots in one day than, you cannot enjoy the places and also get tired easily. Plan in such a way where you can cover the important places in particular area by not taking more travelling time to reach each place. That way you can cover more attractions and also enjoy every moment. So, before travelling to Italy get to know the important places and then plan accordingly.
Read Also- What To Do on Your Business Travel in Rimini of Italy
Less Luggage
The best advice is carry less luggage when travelling to exotic place like Italy. More luggage's means more discomforts. So it is good to travel with the less luggage which is easy to carry when you are travelling various places, take only what you need, personal stuff, nothing more nothing less. Make your trip comfortable and effortless then you can not only enjoy the exotic places but also feel comfortable and graceful.
The beautiful Italy is the best tourism destinations in the world. Travelling on the narrow dirt-roads is wonderful experience and finding the roadside pizzeria beyond the way is like discovering the buried treasure. Everything is beautiful in Italy. Everyone must visit this elegant country at least once in a life time.