Hotels
All You Need to Know About Best Luxury Hotels in Cappadocia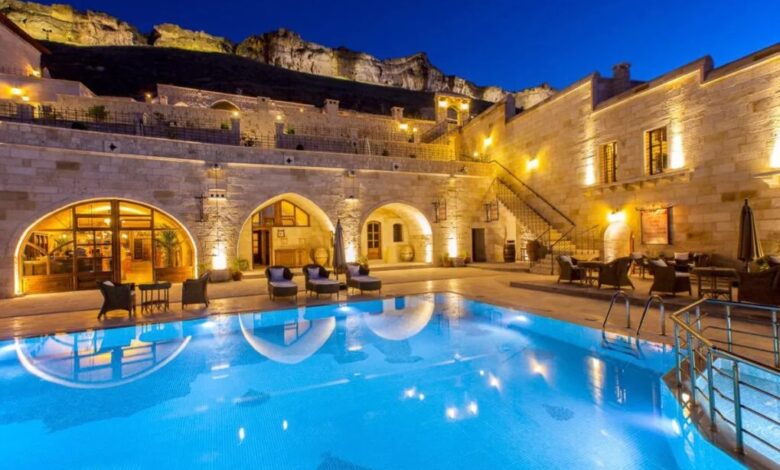 Located in the rocky place called Cappadocia, Turkey – Hotel Yunak Evleri, with 5 stars it is consisted of 6 parts with 30 separated rooms, dating from 5-6 century. It is small enough to have privacy and big enough to offer you solitude. The name of the hotel comes from the district called Yunak, which was the center of the social life in turkey. The amazing rocky structures are precisely renewed in a style underlining the local traditions.
The interior is elegant and shows it's unique and by hand produced furniture's and antiques. In the stone villa you can visit the music room, where you can enjoy many different types of music, a hall with computers and wireless, DVD hall and a hall for meetings. You can enjoy the sunset, lying on the soft pillows next to the fireplace or you can have a romantic dinner with candles. Every room offers the guests a bathroom with everything in there, anti-allergic sheets, air conditioning, music system, minibar and a Jacuzzi.
Read Also – 7 Beaches in Turkey That Every Travelers Should Visit
Also the hotel has 2 restaurants, one is inside the hotel and the other is outside with an outstanding sight. In this place you can have walks with a balloon, ride a bike, riding horses and some other interesting attractions.
The place Cappadocia in Turkey is one of the most impressing places. The landscape is really unusual and formed from volcanic lava and that was millions of years ago. In Cappadocia there are many caves and underground cities, which were inhabited by Romans, Greeks etc.
Beside turkey there are many interesting luxury places to visit in Europe and those are Hotel Anassa in Cypress, the incredible park hotel Egerner Hoeffel in Munich, Germany, The Grand hotel du lac in Switzerland, the hotel Et Spa De La Bretesche France and many other.