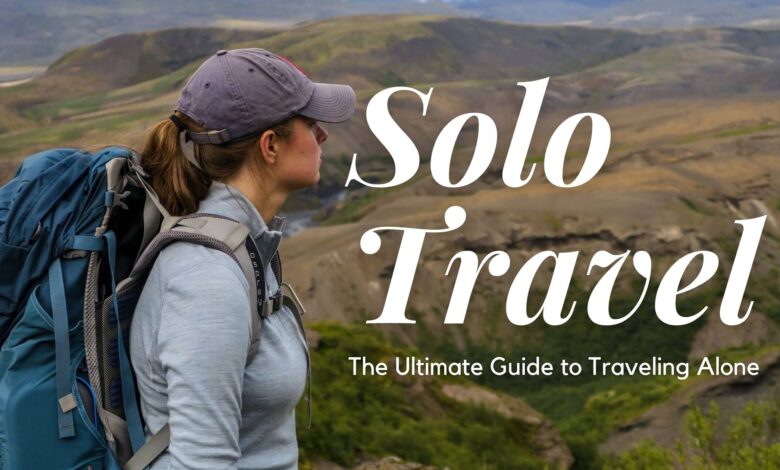 Traveling alone is probably one of the most popular entry on a person's bucket list. There is a certain thrill to imagining the possibility of conquering an entirely new place alone. People who have done it can attest that it is indeed a remarkable experience, something that distinguishes itself from any other travel experience with friends of loved ones.
Visiting a new place alone gives a person more opportunity to really explore and meet new people. This is even a better experience to try in an area that has a completely different culture and practices than the traveler's hometown. This experience is more than just capturing beautiful photos, it is more about finding oneself in the stories of different people and places.
While this seems to be a really worth trying adventure not all people are confident enough to take on a solo travel. Here are practical guidelines on how to survive your first travel alone may it be within the country or abroad.
Research about the place that your are about to visit – even the most veteran travelers take time to research about their next destinations. A thorough research about a place and its people will help you adjust even prior to setting foot in your destination. This helps reduce that normal jittery feeling brought about by the excitement and anxiety of visiting a new place alone. Make sure to bring a copy of your research with you. Internet may not always be readily accessible in some destinations.
Pack Light
When you are alone and new to a place the first thing that you need is mobility. You do not have the luxury of leaving some things behind while you explore, or have a companion to assist you with the extra luggages. If possible, make sure to pack all your things in one bag to make hopping from one place to another a lot more convenient.
Go where backpackers go
You can easily do this by doing the first tip. Find out which accommodation places are most famous among backpackers. By staying where they are, you will increase your chances of meeting brave souls like you. These fellow backpackers can also be one of the best few travel buddies that you can have along the way. You will be amazed with how many of them are also braving the new place alone just like you.
Don't Miss – 7 Beaches in Turkey That Every Travelers Should Visit
Get rid of social media
Although it can really be tempting to update people back home of your adventures through social media, you can use that time of updating by taking as many good photos as you can, and talking to the locals. Social media updates have been known to reduce the value of a travel experience, because some travelers tend to be too concerned about "what to post online" rather than focusing on the beauty and diversity that is right in front of them online.
Do not fall for travel tours
The worst that you can do to yourself as a solo traveler is to join package tours. Not only will this reduce your travel experience to programmed site visits, but this may also reinforce loneliness as most of the people who avail these tour packages come in groups. Be assured of your own capability to explore the place.
They say once you survived your first travel alone, it's hard not to want to do it again. The opportunity for reflection and escape is something that group travels may not necessarily offer. Go where your feet take you.