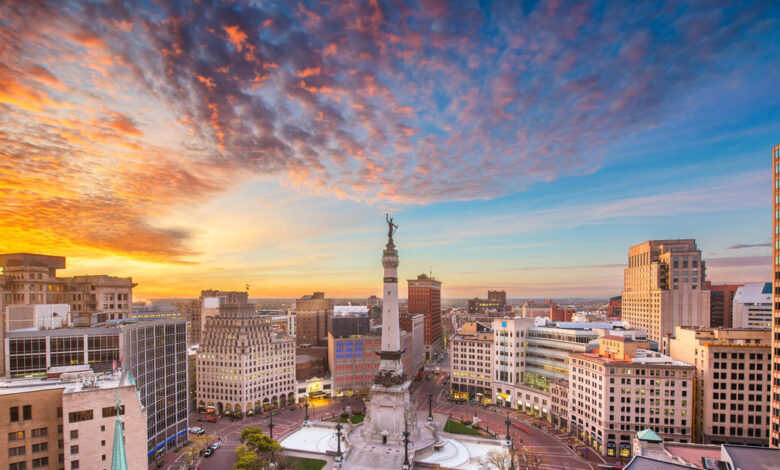 The twelfth-largest city in the United States is one that is considered high on the list of livable downtowns.  The 800,000 plus population of Indianapolis – and its many visitors – can enjoy nearly 300 eating places, numerous theaters, museums, art galleries and parks.  They can shop at some 200 retail establishments, and can watch or participate in just about every sport known to man or woman.
More people attend the Indianapolis 500 than any other single sporting event in the world, somewhere around 300,000 people each year.  But the Speedway is only one venue for major sports in Indianapolis: Lucas Oil Stadium is home to the Colts and the Pepsi Coliseum is home to the Indiana Ice hockey team; the Bankers Life Fieldhouse hosts basketball's Pacers and Indiana Fever.  And Indianapolis is one of the few places in the US where cricket is popular.
For participation rather than spectating, the Incrediplex offers soccer, basketball, baseball, volleyball and lacrosse all under one roof.  Most of the sports venues also host concerts, but Indianapolis is better known for its theaters and restaurants. The huge selection makes choosing where to eat a challenge. One option is to choose a theater and then find somewhere to eat nearby.
The Phoenix Theatre, for example puts on issue-oriented, thought-provoking plays and is very close to Massachusetts Avenue where you could eat Cajun food at Yat's, find great vegetarian food at Aesop's Tables or enjoy sushi at Forty-Five Degrees. For a quick meal before the play, the Mass Ave Pub is perfect. The  nearby Theatre on the Square's sometimes racy and always offbeat production combine well with the unique décor and innovative menu of Mesh on Mass Avenue, or the constantly changing locavore restaurant R Bistro.
IRT (Indianapolis Repertory Theatre) is in the heart of the hotel district where you can find many fine restaurants.  Also in the area are three sports bars and grills.  Lighter meals can be found at Panera Bread'sbakery-café, Pizza di Tito or TaTa Cuban Café.  And many more!