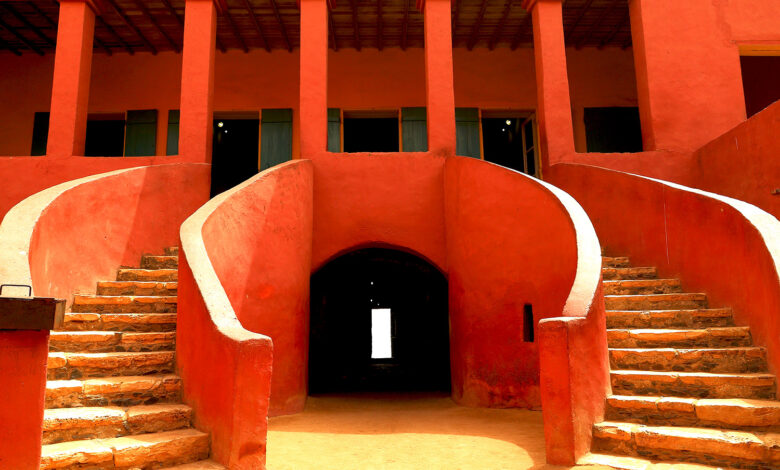 During the colonial times, Senegal was used as the country where the slaves were hosted before being exported to work in the industries and farms in the western countries. One such area in Senegal that can clearly be evidence is the House of Slaves and the door of no return. The House of Slave museum was constructed to be a memorial and museum to the slave trade across the Atlantic Ocean. This museum is constructed on Goree Island that is just 3 kilometers from the capital city of Senegal, Dakar. The museum opened its doors in 1962 for all the American, European and even African visitors.
Memorial House of Slaves
The House of Slave museum was reconstructed and the doors opened to the public in the nineteen sixties by the help of Joseph Ndiaye. Ndiaye was a well known curator and an advocate of the memorial and belief that the building was used to hold slaves as they awaited exportation to America. After becoming the curator of the museum, Ndiaye claimed that tens of thousands of slaves passed through the doors of no return. This has made the site to become a major tourist attraction and has attracted thousands of world leaders when they tour Senegal.
Academic importance
The House of Slave museum has attracted many world researchers and historians when trying to take account of the slave trade. This has led to many deducing their own theories on the slave trade and the importance of the town in slave trade have always stood clear. It is all in the historical accounts that the building was constructed in 1776 with the help of slaves and housed the wealthy colonialist before being used for slave trade.
The House of Slave is a great place for those who love history and get to learn of the slave trade. Famous world leaders like Nelson Mandela have made stops in the area and paid respect to the former slaves.