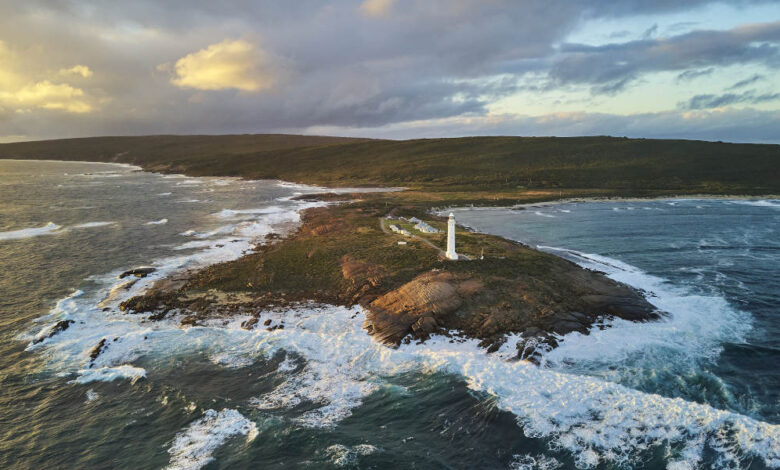 Cape Leeuwin in Australia is one of the popular tourist spot. It is situated in Western Australia, mostly towards most southwest side of mainland-point of Australia.  The cape attained global attention, as the Australians consider that the cape is the point where Southern Ocean and Indian Ocean meet or merge. But, many other nations may not agree with Australians as they consider that southern ocean exist 60 degrees south.
History OF Cape Leeuwin
In the year 1622 a Dutch ship that first visited to the area called Leeuwin, the log was lost so there is not much information available about the voyage. However, the records of the land discovered by Leeuwin still exist.  Cape Leeuwin is absolutely the enthralling cape and also the largest lighthouse of Western Australia. This amazing land mark is approximately 100 year-old and it is still working.
Enjoy Other Sea Attraction
The remarkable Cape Leeuwin where the powerful oceans merge to one, what else you need, and this amazing experiences gives you ever lasting moments in your life. Also there are some other fantastic attraction that grabs your attention like you can view amazing marine life that includes whales, dolphins, seabirds, you can as well climb top of the light house and measure the wind speed.
Augusta – Cape Leeuwin
Augusta offers friendly and relaxed atmosphere.  The place offers amazingly beautiful beaches, take a dip in fresh sea water and taste fresh wine directly from local-vineyards, discovers outstanding forests and caves. Everything is on plate, just enjoy every minute during your stay.
Working Holiday in Australia
If you are visiting Australia for Working Holiday, don't worry you came to right place, there are plenty of mountaineer jobs are available here. You can choose from jobs like construction jobs, landscaping, shop work, café or bar work, nursing etc.  Whether you planned a fun filled holiday or working holiday, the Cape Leeuwin gives you the best experience.