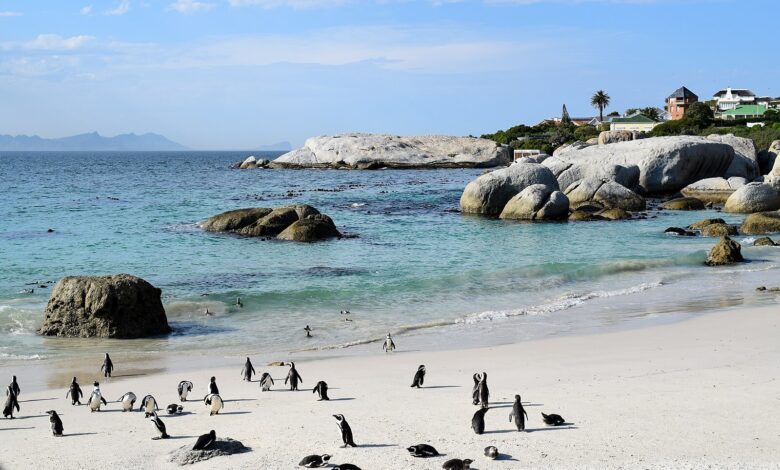 Planning to visit South Africa then you must spend some time at Cape Town. It is South Africa's most romantic, beautiful and most famous city. The city symbolizes outstanding beauty and breathtaking sceneries, and proclaims magnificent landscape, Table Mountains, grand vineyards, amazing wildlife and wild-nightlife and many such absolutely fun-filled entertainments for visitors. The visitors who like to learn more about South Africa History then this is the perfect place to get most of the information that you are interested to know about speckled history of South Africa.
THE PICTORIAL SCENES OF CAPE TOWN
The Cape Town gives you perfect pictorial scenes to captures in your camera. The beautiful Cape Town not just gives scenic backdrop but also gives pleasure to your eyes with Table Mountains they represent solid-core of Cape Town. The city is divided into individual zones with wilderness, public gardens, vineyards, hiking routes and also enviable residential areas.
You can stand on the top of Table Mountain and look at north direction you can notice many ships are standing in lines; they look like matchboxes when you view from top of the mountain. Each direction gives you splendid views.  The colorful Cape Town is an absolute enchanting place for vacation.
Read More – Cape Leeuwin Tour Plans
THE STUNNING BEACHES AT CAPE TOWN
These Striking beaches give you choice to pick as the Cape Town offers activity-filled beaches, family-entertainment beaches and also offers the modern hangout where you can enjoy sun-bathe and enjoy a long swim or surf.  Four beaches at Clifton in Cape Town are very popular beaches; it offers endless entertainment at beach. You can enjoy every minute with all the exiting surprises that Cape Town in South Africa offers.