Adventure
Groomsmen Get-Together: Tropical Activities for the Wedding Adventure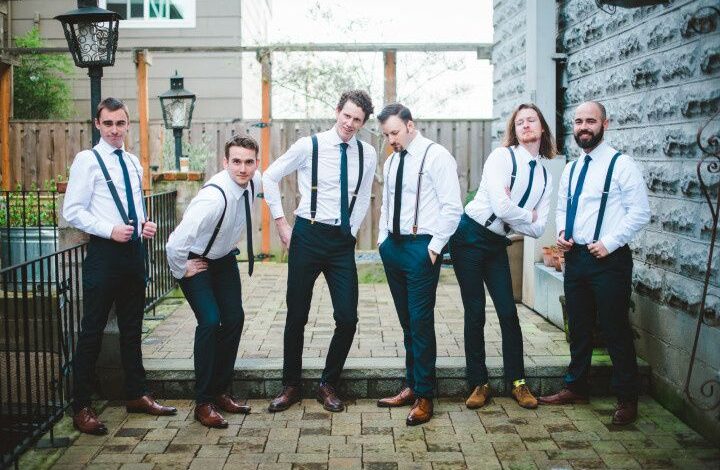 When it comes to weddings, the spotlight usually shines the brightest on the bride and groom. However, let's not forget the unsung heroes of any wedding party – the groomsmen! These steadfast friends have stood by the groom's side through thick and thin, and it's only fair to treat them to a memorable and enjoyable pre-wedding experience. 
If you're planning a destination wedding somewhere warm like Cabo in Mexico, why not make the most of the stunning location and organize some incredible groomsmen get-together activities? Continue reading to find our suggestions for fun activities you and your gang can indulge in before the wedding. 
Surfing Safari
May to October are some of the best months to surf the Sea of Cortez. Cerritos Beach, located around 30 miles north of Cabo San Lucas is one of the best local surfing destinations on the Baja. 
Imagine the excitement of your groomsmen as you hit the waves together, sharing laughs and wiping out, all in good fun. Depending on the skill level of your group, you can arrange for lessons with local surf schools or simply rent boards and enjoy the waves.
Snorkeling 
Many venues in Los Cabos offer activities without having to leave the resort. If you prefer to stay within the hotel, there are many activities you and your groomsmen can indulge in. 
For example, if you're hosting a Chileno Bay Resort wedding, you and the guys can easily sign up for some snorkeling fun. The resort has one of Cabo's only swimmable beaches and snorkeling is a great way to explore the area if you get bored of swimming. 
To make it more exciting, you can give your groomsmen a list of local marine life they need to spot and the winner gets a prize at the end of the activity. It's a great way to bond and have some fun under the water. 
Host a Beach Olympics
If underwater scavenger hunts are not competitive enough for your crew, why not host a beach Olympics. Fun and entertaining games like  beach volleyball, frisbee, tug-of-war, and sandcastle building are sure to fire up your friends' competitive spirit.  
This is a great way to have some laughs, enjoy time together and unwind with your oldest and closest friends. 
Take a  Cruise 
You can take a cruise with your buddies to simply relax or indulge in some deep sea fishing. Either way, it's a great way to enjoy the picturesque seascape, get away from the preparations for a while and just relax with a few beers. 
It's also a great setting for reminiscing and rekindling friendships. Many resorts including Chileno Bay can arrange cruises for their guests.  
Go On a Hike 
Hiking as a form of exercise is a great way not only to relax but also to get rid of stress and tension. Hiking is also a great way to enjoy the views and work up an appetite. 
Choose a trail that suits the group's fitness level so that nobody gets left behind. You can also opt to pack a picnic or a few sandwiches and drinks so that you and the guys can munch on something delicious while enjoying the views. 
Bottom Line 
A groomsmen get-together in a tropical paradise offers the perfect opportunity to strengthen friendships, create cherished memories, and embark on adventures together. These activities will forge connections that last a lifetime. So, as you plan your destination wedding, don't forget to give your groomsmen the gift of an unforgettable experience before they stand by your side on your big day.