Hotels
Travel News
Amenities of Sea-Boat Luxury Hotels that You Have Never Enjoyed Before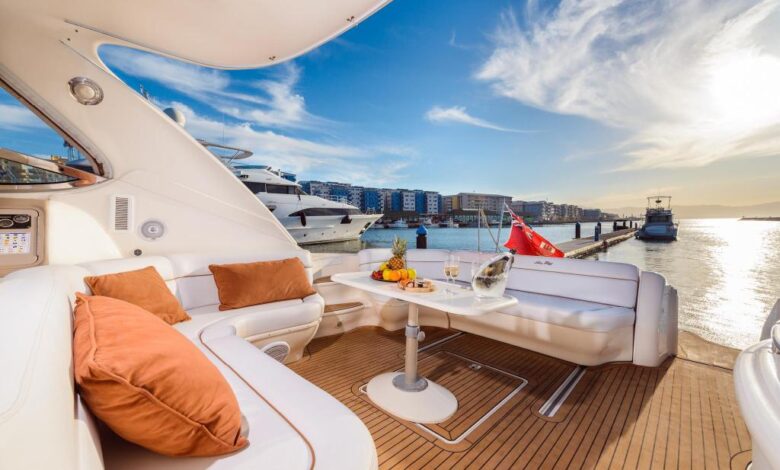 Traveling to another island on a luxury sea-boat hotel may be one of your main desires. Those boats offer various prates prices, and there are so many luxury sea boats offering incredible services and amenities like what everyone can enjoy at five-star hotels. What makes it different is that those 'hotels' are floating on the endless sea with its magnificent views of sky.
One of the most famous luxury yacht is Alila Purnama. This 46-m long sailing boat is proudly present by Indonesian rich entrepreneur where all its furniture is handcrafted with Indonesian wood like rattan, teak and other woods from Indonesian forests. It can accommodate for about ten guests where they can choose among the four cabins which are equipped with air-conditioner, queen-sized beds, well-equipped toiletries and definitely and elegantly designed bathrooms. The best and the most expensive choice is a master suite where visitors can enjoy wonderful sea panorama through the giant wraparound windows. The light setting is wonderful and they reflect elegance from the perfect combination of Indonesian's rich cultural art pieces. Facilities include dining area, bar, lounge, library and daybeds in large-size in the outdoor deck.
Check Also – Luxurious Floating Lodge of British Columbia
Another magnificent, yet worth trying yacht is Soneva in Aqua. Sailing in the Maldives island, this floating villa has fabulous facilities for those who love to have a luxury cruise with snorkeling and diving activities. This luxury yacht also provides series of luxury treatments for spa and massages for total rejuvenation. Imagine how perfect your holiday will be when your eyes are pampered with the beauty of crystal blue waters through the ample windows of your elegant suites. Style and comfort are the main factors in designing this lovely yacht where everyone can enjoy sunrises and sunsets at the lavish sun deck.
There are still some other kinds of luxury boat like Australia's Grant Torrens International Marine, Caribbean's Zefira, and hundreds of them which are available on many big countries. All of them provide luxury sea travel amenities  which can be more luxurious than those of five-star hotels.