Travel Tips
5 Steps For Buying Travel Insurance Checklist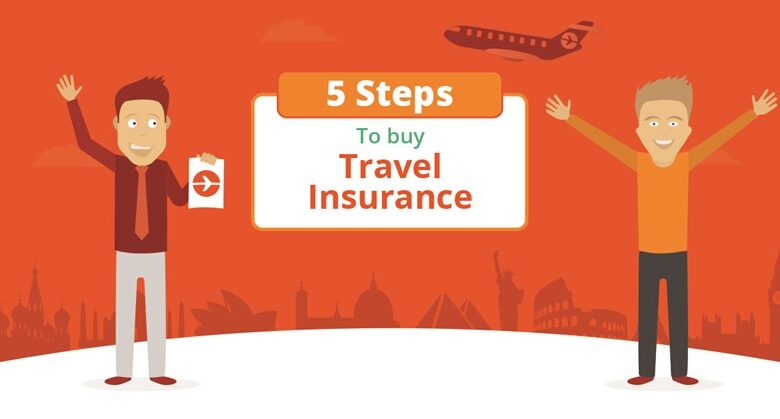 Finding the right business insurance can be a formidable task – after all, insurance salesmen make a very comfortable living. But finding the right travel insurance for the globetrotter in you, can be even harder. That's because policies cover a wide spectrum of liabilities, but they differ from one provide to the next – as do the costs.
Follow these steps to ensure you get what you need at a reasonable rate.
Know Your Liabilities
Your insurance needs will vary greatly depending on the type of travels you make. Understand the liabilities — depending on your needs, you may have to go with more than one insurance provider.
Know The Costs
Once you know the required insurance for your planned trip, you should understand the underlying costs of exposure, such as replacement costs for equipment. This will help you shop around for the proper coverage in case of liability claims, and rule out the providers that will not help you when you need them most.
Understand What You Get
The fine print of any insurance policy will often have limitations on what the insurance provider actually covers. Depending on your travels, these exclusions could make the whole point of insurance moot. Even the same provider's policies can have variations in the way it covers different events, so it's important to analyze each policy independently. This page on HSBC's website is a good example of what you can expect to see when researching the market for commercial insurance, for example. They stand as great examples and give you ideas when you shop for travel, as well.
Consider the Agent
Using an insurance agent can save you resources in finding the right insurance provider for you – but they are not necessarily the most reliable salesmen of the products they peddle. If you do decide to use an agent, find one with experience in your industry, who will understand your specific needs and obligations. If the agent is unwilling to answer questions about your specific needs, you should be looking for someone else or shopping around on your own.
Read Also –Important Tips For Saving Your Money On Travel
Research Your Provider
Even if you use an agent, you should research the insurance provider. It's essential that the company has a good track record of dealing with insurance claims and sound financial standing. Customer service should also be a consideration. Research the insurance providers, see how they rank, do an online search for customers' past experiences, and get referrals when possible.