Hotels
What You Need to Know about Lotte New York Palace Hotel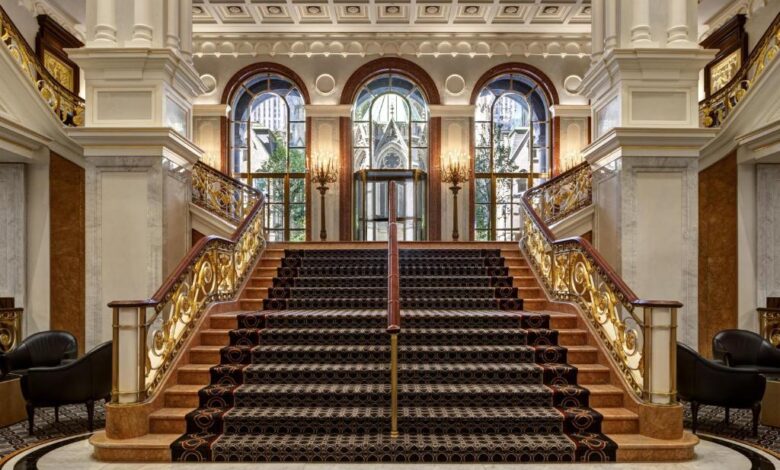 Recently, New York City's The Palace Hotel is still in its effort of $135 million renovation. Let's expect what it will boast this time. for those who wish to enjoy the escapism haven, its Royal Suite cost for about $20,000 and the cost can be higher after the renovation is accomplished. Surprised? Hold your drop jaw as you will find the more expensive Four Seasons' Ty Warner Penthouse Suite with $45,000. That price is per night. Yes, it is.
Now, you will ask what you will get after you pay tens of thousands of dollars for sleeping, again, in one night. Yes, surely you will get luxury amenities. But, how luxurious is the luxury? Definitely, guests in the suites can use a private elevator, not the regular ones that are also used with other guests—though you can imagine the sorts of guests who live there. The suite has personal chef with that kind of cooking that matches with the $45,000 per night. Just guess it yourself.
Check Also – Exotic Honeymoon Destinations For Couples
Another thing to expect is the magnificent views of Fifth Avenue. It is true that elegant living experience starts even before guests step into the Lotte New York Palace Hotel. Each guest is special as guest relations officers should fulfill what each guest wants for every facility like pillow, food and drinks, flowers options within each room, the temperature of the room and so forth—you know.  Next expensive facility within each room is the bathroom—if you can imagine what kind of bathroom that a guest should pay for $45,000 in one night. Fixtures are gold plated with insignia lines the sinks. Italian tile mosaic on the floor is hand-laid and you can imagine how it looks like.
A private gym, spa, and what else? Guests will get everything that they want, even for a small piece of face towel. There is even a quick escape through wall secret panel. Are you interested enough?