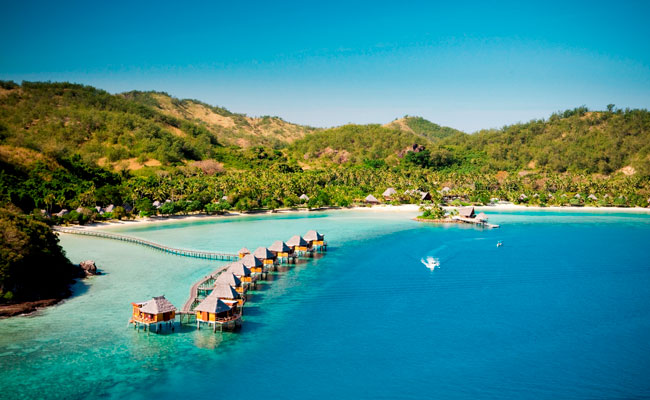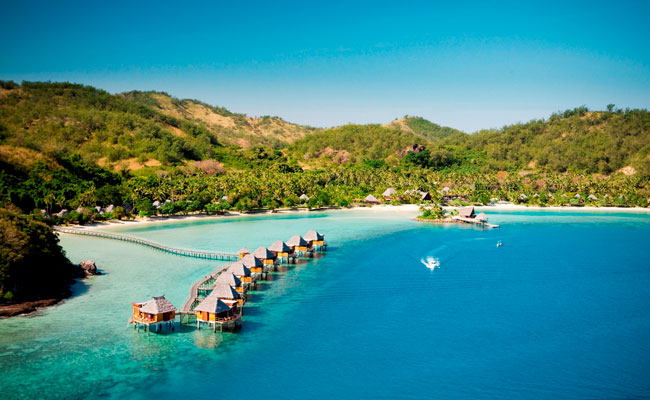 Fiji Island is the Enchanting Island and it is the most popular tourist destination amongst South Pacific Islands.  This is unique Tropical Island that attracts many visitors globally. The island folks are also famous in providing high-quality facilities and best hospitality to all the visitors.  The Fiji is an exclusive country formed with unison of 322 different islands and 522 inlets.
Fiji Island –Formed with Volcanic Activity
Over 150 million years back most of the Fiji Island was formed through-Volcanic-activity; even today there some geothermal-activity is still happening in the island of Taveuni and Vanua Levu.  The famous Islands in Fiji are Vanua Levu and Viti Levu, many Fijians live in Viti Levu, and it is the 6th largest Island in Oceania.  The Island has a mixed terrain the mountains divide the dry land from wet and greenery land. Visitors enjoy the most when they visit this beautiful Island.
Read Also – Janjanbureh Island of Gambia
Vanua Levu – The Sandalwood Island
Vanua Levu is famously known as Sandalwood Island by locals.  It is the 2nd largest island in south pacific islands.  This beautiful island is surrounded with amazing coral reefs and the terrain is rugged and hilly. The visitors will get to see some beautiful rivers at Vanua Levu and also the visitors can enjoy scuba diving and yachting.
Taveuni Island- The Cigar Shape Island
Taveuni is another beautiful Island in Fiji Island it is considered as the 3rd largest Island among South Pacific Islands.  The Island is also famous because of its unusual shape; it looks like a cigar since it is known as Cigar Shape Island.  This is one of the most visited islands because of its beautiful fauna and flora and also Lake Tagimaucia is the most popular place and gives wonderful setting for best Fiji vacations.  The visitors can also enjoy the most excellent adventures around Vuna Reef and Rainbow Reef.