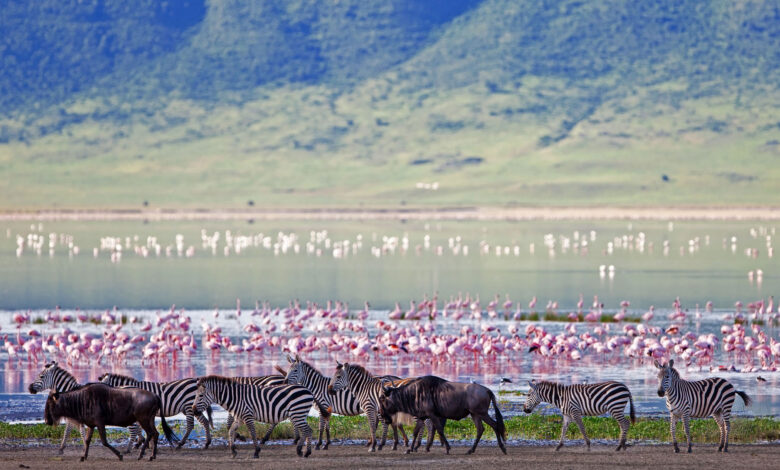 The Ngorongoro crater is a key feature of the Ngorongoro conservation area which forms unbroken, large and a volcanic caldera in Tanzania. The crater was formed when volcano exploded and later collapsed on itself forming a floor covering 260 square kilometers and 610 meters deep which is the world largest caldera. The crater is estimated to range from 4500 to about 5800 meters in height.
A Natural Enclosure
The Ngorongoro crater is often referred to as a natural enclosure for the presence of the various wild animals found in it. More than 20% of the wildebeest and almost half the zebra population usually vacate the area during the wet seasons. The main problem with the enclosure is that the lions found there are inbred which lead to passing of genetic problems from one generation to the other. Apart from the large herds of gazelle, wildebeest and the zebra, the crater is a home to the Africa's big five of the lion, elephant, buffalo, rhinoceros and the leopard.
Picnic Sites
The Ngoitokitok springs usually act as a major source of water for the crater. The spring is located on the eastern wall of the crater. This is the same location that has a picnic site which is open to all tourists visiting the area. Around the picnic sites, the tourists can find the Maasai grazing their animals and enjoy there rich culture.
The Ngorongoro crater is open to all local and foreign tourists round the year. There are different tourist agents companies that offer varying packages which include the tour to the Ngorongoro crater as well as the surrounding conservation area.