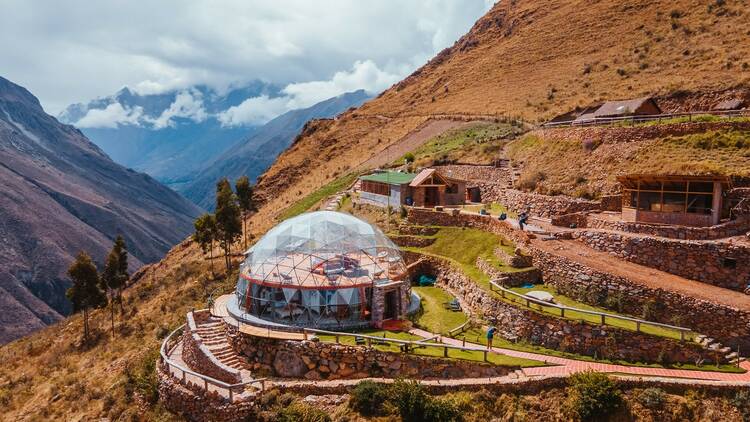 The Cusco Region of Peru is famous for its site of the old city of Incas Machu Picchu; this is one of the most visited sites in Peru and maybe in the South America. Tourists come here to see this wonderful city of the old Inca civilization, and enjoy the beautiful sight from the hill.
Down on the hills of the mountain in well – chosen places are built the mountain lodges of Peru.  The lodges are built for all those who seek luxury, they offer pure comfort and excellent service, and the surrounding is offering adventurous trips and tours. High in the mountain these lodges are exclusive to visitors who are looking for adventure in hiking the scenic tracks of the Sacred Valley which is around the city of Machu Picchu. The lodges are created by experienced architects and constructors, maximum sun exposure is ensured and also protection of the elements. There is diversity when it comes from lodge to lodge, each offers different atmosphere, but the inspiration is taken from the history of the land of Peru and especially from the old inhabitants, the Incas. The guest rooms have private baths with hot showers, with local organic soaps and shampoos.
Check Also – Best Mountain Biking Destinations in Europe
There is influence of the old civilization in everything around you, and all is done to ensure the best for your stay in the lodge and the hiking in the wild. So the menu is traditionally Peruvian, light and with ingredients that will give you boost of energy and all the necessary nutrients, all packed in a delicious dish. Variety of nuts and dried foods and muesli bars are also served in the establishments as snacks during the hiking. On a special occasion there is a preparation of a Pachamanca meal over a fire in open air.