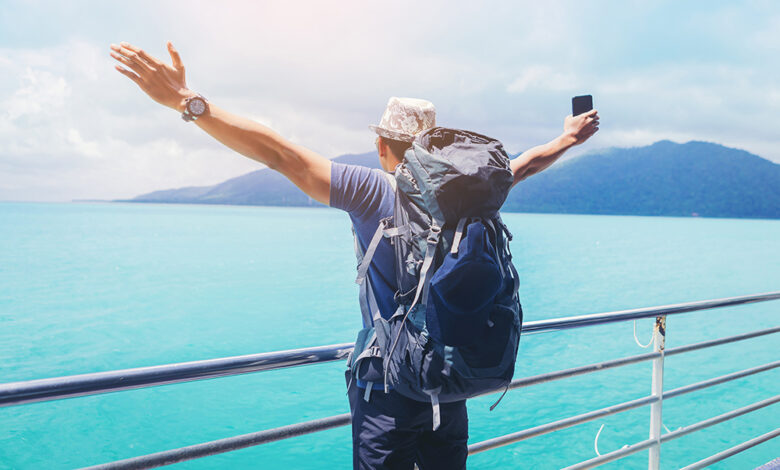 Cruising is a wonderful experience when we will enjoy the seas tranquility and escape from hustle and bustle city and work life. Taking on a cruise will give total relaxation for both body and mind. Besides, the prices can be cheaper as compared to flight tickets. Definitely, it applies to regular cruise instead of the elegant one. Yet, some people prefer to go solo but others may prefer to enjoy the beauty of the sea with their friends.
For those who want to have single trip on a cruise, there are some things to keep in mind. First of all, it is important to have a solo room because it will be terrible if one chooses a cabin which accommodates two or even three people in a room. Privacy is the most important thing though the price of single cabin will be more expensive. Solo trip will be more enjoyable for those who need total escape. Maximizing recreational facilities like spa, gym, swimming pool, rock climbing or enjoying wonderful nightlife at the bar will be the perfect getaway. For outgoing individuals, going alone will be great experience because they will get new acquaintances.
However, keep in mind that there will be some curious eyes wondering why there is a person who is cruising alone. It is important to enjoy things alone and just get used to the circumstance.  For those who might not feel comfortable with such circumstances—particularly for first-timers—they can just enjoy cruising in a group. There is a great trend where many first-timers prefer to hire a boat and spend wonderful days in cruising. It is important to go along with those who understand on reading maps and are experienced enough in navigating. Sea sailing has lots of unpredicted wind direction and the risk of losing direction is high when sailors are not experienced enough.