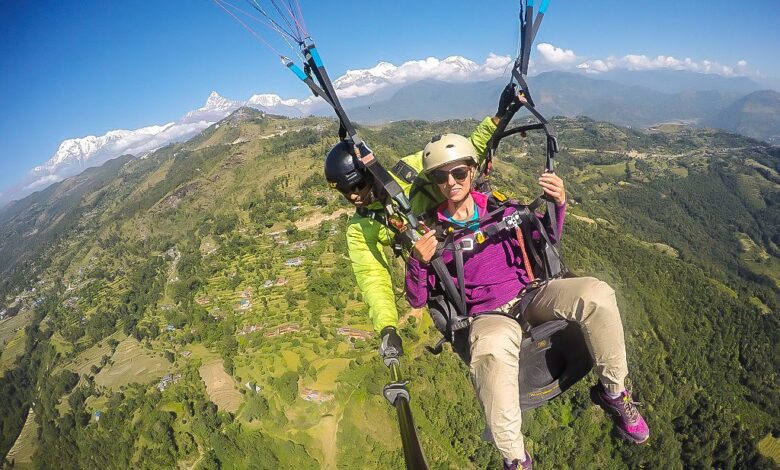 With all the mountains, hills, green fields, beautiful lakes and rivers it is no wonder that many European citizens are willing to fly over these beautiful terrains. If you are one of them and want to come to Europe and try the European air and wind then you should head right to France, because the French are one of the best in Europe. The region of the French Alps and the highest peak in Europe, the Mont Blanc offer some incredible conditions for paragliding, you can go jump from a site of the Alps and descend down to the valley of Chamonix, and it is wonderful experience.
There are also other regions of France popular for paragliding, such is the region of Annecy, there are beautiful mountains here and you can fly over the beautiful lake and even land in the lake. Another destination in France is the mountain Treh, during summer this mountain offers very long flights; you can land near the school. There are many cheap places to stay here. Dune de Pyla in France is a sand dune, which is growing every year more and more, here you can go for long flights, but also for easy and practicing flights, the place is not popular to tourism business because it is not steady and it is moving.
Check Also – Bulgaria is a Great Travel Place for Sports and Recreation
If you go in Germany near Munich in Bavaria is the Neuschwanstein Castle, a remarkable building you can go and fly over it, the mountain above offers many launch points, of course you should jump from here only if conditions allow it. Another destination for great paragliding is the region of Krusevo in the Republic Macedonia, near the town of Krusevo is a launch point from where the biggest plain in the country can be seen, there is a wonderful sight opening in front of you.