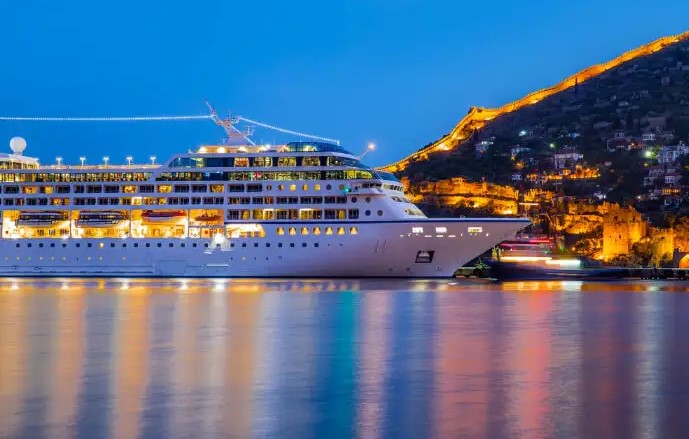 The Mediterranean Sea is shared by many countries and cultures, it has many beautiful beaches and wonderful islands, and the Mediterranean is a perfect destination for cruises. The many islands where once Julius Caesar and Roman conquerors landed, today are visited by tourists in many numbers, and because of the many places that can be visited during the vacation, cruises are usually divided into Eastern Mediterranean cruise and Western Mediterranean cruise.  If a cruise is longer it can include all the region. This cruises offer many different things to see, visit and do, such as culture, history, beautiful beaches and clear waters, shopping and cafes etc.
Eastern Mediterranean cruises usually include visits to the ports of Turkey and Greece and many islands, including Crete, Rhodes, Santorini and others, where remnants of ancient past and culture are common sights. There is the visit to Istanbul, capital of Turkey, where many famous buildings can be seen, or you can go shopping in the great bazaars and markets in the city. Longer eastern cruises may include ports more on west, like the Adriatic coast of Italy and the coasts of Croatia, Montenegro or Albania.  Greater cities included, besides Istanbul, are Venice, Rome, Athens, Dubrovnik, Split and others.
Real Also – Scuba Diving on Holidays in Sharm el Sheikh, Egypt
Western Mediterranean cruises goes from the Adriatic to the Gibraltar and includes major cities but also some small villages. These cruises usually visit the coasts of Italy, France and Spain, but also Portugal, some northern African countries like Morocco and Tunisia with the beautiful cities of Naples, Venice and Rome in Italy, Monte Carlo, Monaco and St. Tropez in France, Barcelona in Spain etc.
Cruises generally are starting at spring and can be taken until fall, they are many organized by major international cruise lines, but also some miner European cruise lines, so there is a variety of choices and prices for everyone.