All
10 Affordable and High Quality Mother's Day Gift Ideas for Moms and Housewives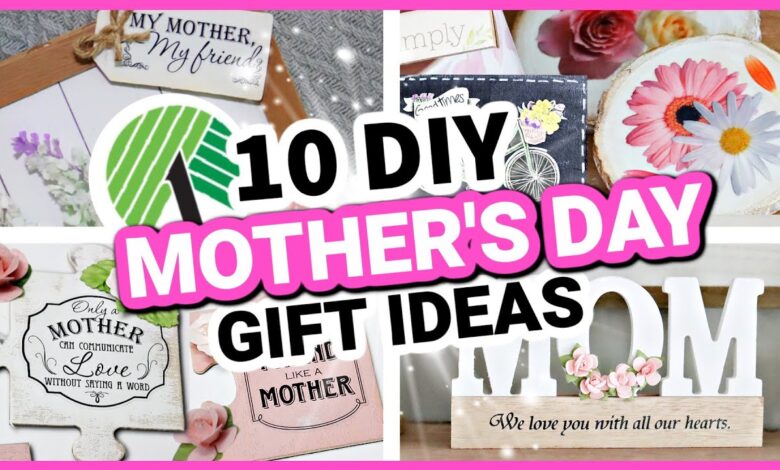 Mother's Day is around the corner, and it's time to show appreciation for the amazing women in our lives. Whether she's a stay-at-home mom, a busy housewife, or a working mom juggling a career and motherhood, finding the perfect gift to show your love and gratitude can be challenging. Fortunately, there are many affordable and high-quality products that can make a mom's life easier and more comfortable. Here are some of our top recommendations for Mother's Day gifts:

1. HSIA Bra: The HSIA bras are designed to provide comfort and support for all-day wear. With a variety of sizes and styles, this bra is perfect for busy moms who need support while juggling their daily tasks. Plus, it's affordable and stylish, making it a great gift for Mother's Day.

2. Fitbit Inspire 2: Help mom stay healthy and active with the Fitbit Inspire 2. This sleek fitness tracker monitors heart rate, sleep, and exercise activity, helping mom stay on top of her fitness goals.

3. Instant Pot: The Instant Pot is a game-changer for busy moms. With the ability to cook meals quickly and easily, this kitchen gadget will save mom time and energy in the kitchen.

4. Essential Oil Diffuser: An essential oil diffuser is a great way to help mom relax and unwind after a long day. With a variety of scents and settings, this gift will help mom create a calm and peaceful environment in her home.

5. Kindle Paperwhite: For the book-loving mom, a Kindle Paperwhite is the perfect gift. With a high-resolution display and long battery life, she can enjoy reading her favorite books without having to worry about eye strain or battery life.

6. Yoga Mat: Help mom stay active and find her zen with a yoga mat. This gift is perfect for the busy mom who needs to take a few minutes to relax and stretch.

7. Air Fryer: An air fryer is a healthier way to enjoy fried foods, and it's perfect for busy moms who need to cook quick and easy meals for their families.

8. Personalized Photo Book: A personalized photo book is a thoughtful and sentimental gift that mom will cherish for years to come. Include photos of special memories and moments to make it extra special.

9. Hydro Flask: The Hydro Flask is a durable and stylish water bottle that's perfect for the mom on the go. With its vacuum-insulated technology, it keeps drinks cold for hours.

10. Robotic Vacuum Cleaner: Help mom keep her home clean and tidy with a robotic vacuum cleaner. This gift is perfect for the busy mom who needs a little help keeping her home clean.

In conclusion, Mother's Day is the perfect opportunity to show the special mom in your life just how much you appreciate her. Whether you choose to give her a thoughtful and sentimental gift or a practical one that makes her life easier, the most important thing is to let her know that she is loved and valued. 
Did you find the article helpful? Visit our blog to read more such type of helpful contents.