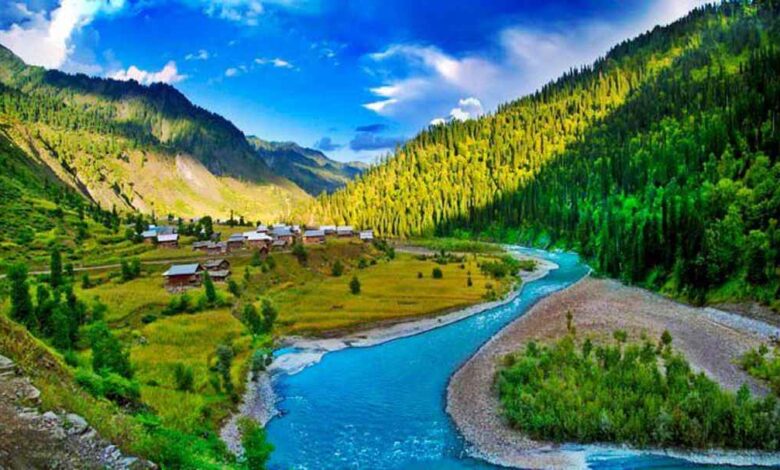 Kashmir is undoubtedly a paradise on Earth. The valley itself is lush green, with mesmerizing meadows and some of the most photogenic spots in the world.  Fruit, timber, minerals and herbs are found in abundance in Kashmir. Kashmir is the best place to visit after a tiresome season at work. It relaxes you to the depth of your soul.
Kashmir Valley
The incredibly splendid valley – Kashmir Valley is surrounded by the highest mountain ranges of the world. Nature lovers and adventure seekers always have the desire to explore Kashmir. Its snow capped silver mountains and wide varieties of flora and fauna are unique and exceptional.
Neelam Valley
Neelam valley has been formed by the Neelam River. The valley looks enchanting with grass covered hills and sparse trees. Neelam is a valley of fountains, springs, waterfalls and the most ideal for mountain tourism.
Check Also – Visiting Niagara Falls : Everything You Should Know About
Nanga Parbat
Nanga Parbat is the second highest mountain peak of Himalaya range of Pakistan and the ninth highest of the world. This peak has a never ending list of human deaths and so it has been popularly termed as "Murder Mountains" by Germans. Nevertheless, the vista of Nanga Parbat is highly stunning and tranquil with the snow covered peaks and lush meadows. You may encounter one or two waterfalls if you are lucky.
Pari Mahal (The Fairies Abode)
Pari Mahal is a terraced garden which overlooks the entire city of Srinagar. The structural design is an interpretation of Islamic architecture. The Mahal is highly recommended for sightseeing.